Posts for: December, 2017
By David J. Adams, DMD, MS, PA
December 16, 2017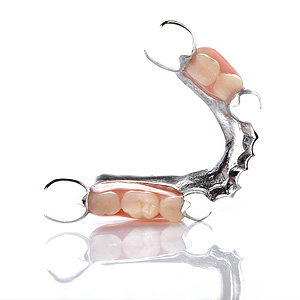 Durable as well as life-like, dental implants are by far the preferred method for replacing missing teeth. But they can be costly and, although not as much, so can traditional bridgework. Is there an effective but more affordable means to replace a few missing teeth?
There is: a removable partial denture (RPD). In fact, RPDs have always been the less expensive alternative to bridgework and implants. Today's RPDs are usually made of vitallium, a strong but lightweight metal alloy. Because of the metal's characteristics, we can create an appliance that precisely matches the contours of your gums, is thin and hardly noticeable. We anchor prosthetic (false) teeth made of porcelain, resins or plastics in acrylic or nylon that resembles gum tissue.
The most important aspect of an RPD is to design it to produce the least amount of movement in your mouth as you eat or speak. A good design will minimize pressure on both the underlying bone (which can accelerate bone loss) and on the remaining teeth that support the RPD. Although a little more costly, it may be advantageous to use a dental implant to stabilize a lower partial denture when no end tooth is available for support.
To get the most out of your RPD — and to prevent dental disease — it's important for you to practice diligent daily hygiene. RPD attachments can make remaining teeth more susceptible to plaque accumulation, a thin film of bacteria and food particles that can cause tooth decay and periodontal (gum) disease. To avoid this you should remove the RPD and thoroughly brush and floss your remaining teeth. You should clean the RPD every day with recommended cleansers. You should also take it out at night while you sleep to discourage further bacterial or fungal growth.
Besides daily care for your RPD and natural teeth, be sure to visit us for cleanings and checkups at least twice a year. Taking care of both your appliance and your mouth will help ensure your RPD serves you for many years to come.
If you would like more information on removable partial dentures or other restoration options, please contact us or schedule an appointment for a consultation. You can also learn more about this topic by reading the Dear Doctor magazine article "Removable Partial Dentures: Still a Viable Tooth-Replacement Alternative."
By David J. Adams, DMD, MS, PA
December 01, 2017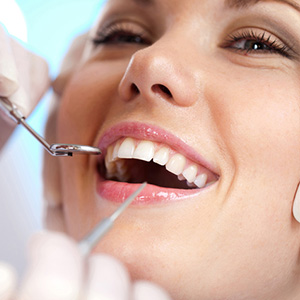 More than likely your great-grandparents, grandparents and even your parents had a common dental experience: when one of their teeth developed a cavity, their dentist removed the decayed portion (and maybe a little more) through drilling and then filled the cavity. In other words, treatment was mainly reactive—fix the problem when it occurred, then fix it again if it reoccurred.
You may have had similar experiences—but the chances are good your dentist's approach is now quite different. Today's tooth decay treatment is much more proactive: address first the issues that cause tooth decay, and if it does occur treat it with an eye on preventing it in the future.
This approach depends on maintaining equilibrium between two sets of competing factors that influence how your teeth may encounter tooth decay. This is known as the caries balance (caries being another name for tooth decay). On one side are factors that increase the risk of decay, known by the acronym BAD: Bad Bacteria that produce acid that dissolves the minerals in tooth enamel; Absence of Saliva, the body's natural acid neutralizer; and Dietary Habits, especially foods with added sugars that feed bacteria, and acid that further weakens enamel.
There are also factors that decrease the risk of tooth decay, known by the acronym SAFE: Saliva and Sealants, which focuses on methods to boost low salivary flow and cover chewing surfaces prone to decay with sealant materials; Antimicrobials, rinses or other substances that reduce bad bacteria populations and encourage the growth of beneficial strains; Fluoride, increased intake or topical applications of this known enamel-strengthening chemical; and Effective Diet, reducing the amount and frequency of sugary or acidic foods and replacing them with more dental-friendly choices.
In effect, we employ a variety of techniques and materials that inhibit BAD factors and support SAFE ones. The foundation for prevention, though, remains the same as it was for past family generations—practice effective oral hygiene by brushing and flossing daily and regular dental cleanings and checkups to keep bacterial plaque from accumulating and growing. Your own diligent daily care rounds out this more effective way that could change your family history of tooth decay for you and future generations.
If you would like more information on preventing and treating tooth decay, please contact us or schedule an appointment for a consultation.