Posts for: November, 2019
By David J. Adams, DMD, MS, PA
November 20, 2019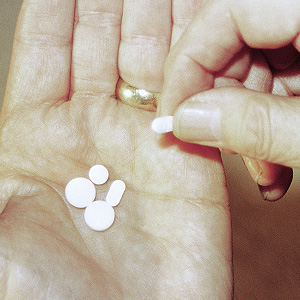 Aspirin has been a popular pain reliever and fever reducer for over a century. Its effect on the clotting mechanism of blood, however, has led to its widespread and often daily use in low dose form (81 mg) to help reduce the chances of heart attack or stroke in cardiovascular patients. While this has proven effective for many at risk for these conditions, it can complicate dental work.
Aspirin relieves pain by blocking the formation of prostaglandins; these chemicals stimulate inflammation, the body's protective response to trauma or disease. Aspirin reduces this inflammatory response, which in turn eases the pain and reduces fever. It also causes blood platelets to stop them from clumping together. This inhibits clotting, which for healthy individuals could result in abnormal bleeding but is beneficial to those at risk for heart attack or stroke by keeping blood moving freely through narrowed or damaged blood vessels.
Even for individuals who benefit from regular aspirin therapy there are still risks for unwanted bleeding. Besides the danger it may pose during serious trauma or bleeding in the brain that could lead to a stroke, it can also complicate invasive medical procedures, including many in dentistry. For example, aspirin therapy could increase the rate and degree of bleeding during tooth extraction, root canal or other procedures that break the surface of soft tissue.
Bleeding gums after brushing is most often a sign of periodontal (gum) disease. But if you're on an aspirin regimen, gum bleeding could be a side effect. A thorough dental examination will be necessary to determine whether your medication or gum disease is the root cause.
It's important, then, to let us know if you're regularly taking aspirin, including how often and at what dosage. This will help us make more accurate diagnoses of conditions in your mouth, and will enable us to take extra precautions for bleeding during any dental procedures you may undergo.
If you would like more information on the effects of aspirin and similar medications on dental treatment, please contact us or schedule an appointment for a consultation. You can also learn more about this topic by reading the Dear Doctor magazine article "Aspirin: Friend or Foe?"
By David J. Adams, DMD, MS, PA
November 10, 2019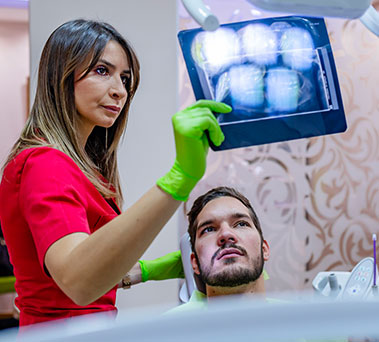 There's a "file" on you at your dentist's office: Every visit you've made—from regular cleanings to major dental work—has been recorded, noted and preserved for posterity.
If that gives you the shivers, it's actually not as "Big Brother" as it sounds—in fact, it's critical to your continuing care. A busy dental office depends on accurate records to ensure their individual patients' treatment strategies are up to date. They also contain key information about a patient's overall health, which might overlap into their dental care.
Your records are also important if you change providers, something that ultimately happens to most of us. Your dentist may retire or relocate (or you will); or, unfortunately, you may grow dissatisfied with your care and seek out a new dentist.
Whatever your reason for changing providers, your care will be ahead of the game if your new dentist has access to your past dental records and history. Otherwise, they're starting from square one learning about your individual condition and needs, which could have an impact on your care. For example, if your new dentist detects gum disease, having your past records can inform him or her about whether to be conservative or aggressive in the treatment approach to your case.
It's a good idea then to have your records transferred to your new provider. By federal law you have a right to view them and receive a copy of them, although you may have to pay the dentist a fee to defray the costs of printing supplies and postage. And, you can't be denied access to your records even if you have an outstanding payment balance.
Rather than retrieve a copy yourself, you can ask your former provider to transfer your records to your new one. Since many records are now in digital form, it may be possible to do this electronically. And, if you're feeling awkward about asking yourself, you can sign a release with your new provider and let them handle getting your records for you.
Making sure there's a seamless transfer of your care from one provider to another will save time and treatment costs in the long-run. It will also ensure your continuing dental care doesn't miss a beat.
If you would like more information on managing your dental care, please contact us or schedule an appointment for a consultation. You can also learn more about this topic by reading the Dear Doctor magazine article "Why Your Dental Records Should Follow You."