Posts for tag: dental injury
By David J. Adams, DMD, MS, PA
January 24, 2019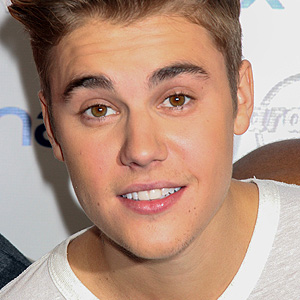 Is a chipped tooth big news? It is if you're Justin Bieber. When the pop singer recently posted a picture from the dental office to his instagram account, it got over 2.6 million "likes." The snapshot shows him reclining in the chair, making peace signs with his hands as he opens wide; meanwhile, his dentist is busy working on his smile. The caption reads: "I chipped my tooth."
Bieber may have a few more social media followers than the average person, but his dental problem is not unique. Sports injuries, mishaps at home, playground accidents and auto collisions are among the more common causes of dental trauma.
Some dental problems need to be treated as soon as possible, while others can wait a few days. Do you know which is which? Here are some basic guidelines:
A tooth that's knocked out needs attention right away. First, try and locate the missing tooth and gently clean it with water — but avoid holding the tooth's roots. Next, grasp the crown of the tooth and place it back in the socket facing the correct way. If that isn't possible, place it between the cheek and gum, in a plastic bag with the patient's saliva or a special tooth preservative, or in a glass of cold milk. Then rush to the dental office or emergency room right away. For the best chance of saving the tooth, it should be treated within five minutes.
If a tooth is loosened or displaced (pushed sideways, deeper into or out of its socket), it's best to seek dental treatment within 6 hours. A complete examination will be needed to find out exactly what's wrong and how best to treat it. Loosened or displaced teeth may be splinted to give them stability while they heal. In some situations, a root canal may be necessary to save the tooth.
Broken or fractured (cracked) teeth should receive treatment within 12 hours. If the injury extends into the tooth's inner pulp tissue, root canal treatment will be needed. Depending on the severity of the injury, the tooth may need a crown (cap) to restore its function and appearance. If pieces of the tooth have been recovered, bring them with you to the office.
Chipped teeth are among the most common dental injuries, and can generally be restored successfully. Minor chips or rough edges can be polished off with a dental instrument. Teeth with slightly larger chips can often be restored via cosmetic bonding with tooth-colored resins. When more of the tooth structure is missing, the best solution may be porcelain veneers or crowns. These procedures can generally be accomplished at a scheduled office visit. However, if the tooth is painful, sensitive to heat or cold or producing other symptoms, don't wait for an appointment — seek help right away.
Justin Bieber earned lots of "likes" by sharing a picture from the dental office. But maybe the take-home from his post is this: If you have a dental injury, be sure to get treatment when it's needed. The ability to restore a damaged smile is one of the best things about modern dentistry.
If you have questions about dental injury, please contact our office or schedule a consultation. You can read more in the Dear Doctor magazine articles "Repairing Chipped Teeth" and "Porcelain Crowns & Veneers."
By David J. Adams, DMD, MS, PA
April 19, 2018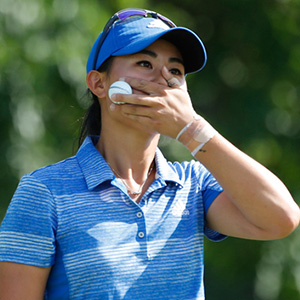 While the sport of golf may not look too dangerous from the sidelines, players know it can sometimes lead to mishaps. There are accidents involving golf carts and clubs, painful muscle and back injuries, and even the threat of lightning strikes on the greens. Yet it wasn't any of these things that caused professional golfer Danielle Kang's broken tooth on the opening day of the LPGA Singapore tournament.
"I was eating and it broke," explained Kang. "My dentist told me, I've chipped another one before, and he said, you don't break it at that moment. It's been broken and it just chips off." Fortunately, the winner of the 2017 Women's PGA championship got immediate dental treatment, and went right back on the course to play a solid round, shooting 68.
Kang's unlucky "chip shot" is far from a rare occurrence. In fact, chipped, fractured and broken teeth are among the most common dental injuries. The cause can be crunching too hard on a piece of ice or hard candy, a sudden accident or a blow to the face, or a tooth that's weakened by decay or repetitive stress from a habit like nail biting. Feeling a broken tooth in your mouth can cause surprise and worry—but luckily, dentists have many ways of restoring the tooth's appearance and function.
Exactly how a broken tooth is treated depends on how much of its structure is missing, and whether the soft tissue deep inside of it has been compromised. When a fracture exposes the tooth's soft pulp it can easily become infected, which may lead to serious problems. In this situation, a root canal or extraction will likely be needed. This involves carefully removing the infected pulp tissue and disinfecting and sealing the "canals" (hollow spaces inside the tooth) to prevent further infection. The tooth can then be restored, often with a crown (cap) to replace the entire visible part. A timely root canal procedure can often save a tooth that would otherwise need to be extracted (removed).
For less serious chips, dental veneers may be an option. Made of durable and lifelike porcelain, veneers are translucent shells that go over the front surfaces of teeth. They can cover minor to moderate chips and cracks, and even correct size and spacing irregularities and discoloration. Veneers can be custom-made in a dental laboratory from a model of your teeth, and are cemented to teeth for a long-lasting and natural-looking restoration.
Minor chips can often be remedied via dental bonding. Here, layers of tooth-colored resin are applied to the surfaces being restored. The resin is shaped to fill in the missing structure and hardened by a special light. While not as long-lasting as other restoration methods, bonding is a relatively simple and inexpensive technique that can often be completed in just one office visit.
If you have questions about restoring chipped teeth, please contact us or schedule an appointment for a consultation. You can learn more by reading the Dear Doctor magazine articles "Porcelain Veneers" and "Artistic Repair of Chipped Teeth With Composite Resin."
By David J. Adams, DMD, MS, PA
September 24, 2017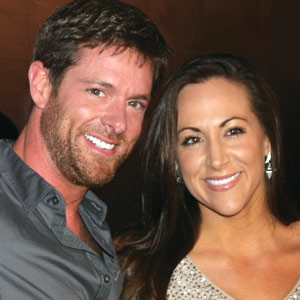 For anyone else, having a tooth accidentally knocked out while practicing a dance routine would be a very big deal. But not for Dancing With The Stars contestant Noah Galloway. Galloway, an Iraq War veteran and a double amputee, took a kick to the face from his partner during a recent practice session, which knocked out a front tooth. As his horrified partner looked on, Galloway picked the missing tooth up from the floor, rinsed out his mouth, and quickly assessed his injury. "No big deal," he told a cameraman capturing the scene.
Of course, not everyone would have the training — or the presence of mind — to do what Galloway did in that situation. But if you're facing a serious dental trauma, such as a knocked out tooth, minutes count. Would you know what to do under those circumstances? Here's a basic guide.
If a permanent tooth is completely knocked out of its socket, you need to act quickly. Once the injured person is stable, recover the tooth and gently clean it with water — but avoid grasping it by its roots! Next, if possible, place the tooth back in its socket in the jaw, making sure it is facing the correct way. Hold it in place with a damp cloth or gauze, and rush to the dental office, or to the emergency room if it's after hours or if there appear to be other injuries.
If it isn't possible to put the tooth back, you can place it between the cheek and gum, or in a plastic bag with the patient's saliva, or in the special tooth-preserving liquid found in some first-aid kits. Either way, the sooner medical attention is received, the better the chances that the tooth can be saved.
When a tooth is loosened or displaced but not knocked out, you should receive dental attention within six hours of the accident. In the meantime, you can rinse the mouth with water and take over-the-counter anti-inflammatory medication (such as ibuprofen) to ease pain. A cold pack temporarily applied to the outside of the face can also help relieve discomfort.
When teeth are broken or chipped, you have up to 12 hours to get dental treatment. Follow the guidelines above for pain relief, but don't forget to come in to the office even if the pain isn't severe. Of course, if you experience bleeding that can't be controlled after five minutes, dizziness, loss of consciousness or intense pain, seek emergency medical help right away.
And as for Noah Galloway:Â  In an interview a few days later, he showed off his new smile, with the temporary bridge his dentist provided… and he even continued to dance with the same partner!
If you would like more information about dental trauma, please contact us or schedule an appointment for a consultation. You can learn more in the Dear Doctor magazine articles "Trauma & Nerve Damage to Teeth" and "The Field-Side Guide to Dental Injuries."